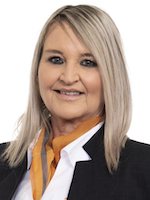 Well informed of the industry and highly attuned to the needs of her clients, Natalie commenced her career in real estate after years of customer service with Sony, LG and Samsung.
Now a Leasing Specialist with Prudential Real Estate, she was eager to expand her skillset after a genuine interest in the property industry and hasn't looked back since. She enjoys the positive and friendly vibe at the Liverpool office, in a role that sees her assisting tenants to navigate the market and find their perfect home.
A family-minded individual, Natalie loves any opportunity to spend time with her two children and grandson Cooper, as well as travelling and music on weekends.