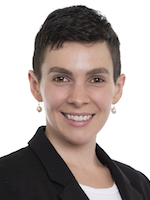 After a number of years working as an executive assistant for a Sydney-based data analytics company, as well as a marketing specialist for the Institute of Chartered Accountants Australia prior to that, Emma entered the real estate industry with a strong work ethic and genuine interest in the local property market. She attributes this interest to purchasing her first home in Macarthur, where she has lived for many years and is now raising her family.
Working as a personal assistant to Director Michael O'Sullivan, Emma is dedicated to ensuring that systems run smoothly at Prudential Real Estate Campbelltown. Her exceptional administrative and organisational skills are backed by her extensive corporate expertise and Bachelor of Business degree, which have her injecting an added layer of confidence into daily procedures at the Campbelltown office.
Approachable, calm and optimistic, Emma thrives in the high-energy real estate environment and sets the team at ease with her helpful attitude. She loves working close to home and is always on the lookout for new local bushwalks to explore with her family and friends, in addition to baking, reading and creative writing in her spare time.